This will happen in 2019 in B2B-Commerce
In no other industry is the view on the subject of digitization as diverse and the opinions as divided as in the B2B environment - especially when it comes to the question of how customer needs will change in the future. On what aspects do retailers and manufacturers have to reposition themselves in order to remain relevant in the market? We have ventured to make a forecast. Here come the three top trends for B2B commerce in 2019.
Trend 1: Convenience Instead of Loyalty
In 2018, convenience will also become an important topic in B2B. Making online shopping as convenient and simple as possible for customers is nothing new and has long been an important topic in B2C e-commerce. One example of convenience is keeping the number of clicks required for an order as low as possible. The maritime lifestyle brand Code Zero, for example, manages it in just 3 clicks - an imaginable time-saving and user-friendly ordering process for end customers. For many B2B retailers it has been less relevant to put convenience first. Optimization for B2B web shops was less of a priority because retailers and manufacturers could afford to use long-standing systems with maintenance-intensive interfaces for a long time without losing customers.
That will change in 2019. More and more companies are opening user-friendly B2B webshops, ensuring that B2B buyers will also have a B2C-like shopping experience.
B2B customer retention through loyalty will no longer be a matter of course in the future
Important: this is much more difficult for B2B than for B2C. Corporate customers need access to more data and information, which in the best case can be displayed in real time. This includes, for example, more complex product data, prices or individual customer-specific agreements. In order to successfully optimize convenience in B2B e-commerce, it is important that the online sales platform has the right functions and the necessary flexibility to meet B2B requirements.
Together with Spryker you can find the right focus on how, when and where customers shop and optimize your channels accordingly. Easy access, extensive product catalogs and a high-performance web shop are a must.

No matter which systems you are currently working with, Spryker can fully integrate it into the Commerce OS. Any ERP, PIM, CRM or other software can be integrated.
Trend 2: Personalization for Everyone!
Another trend is increasing personalization. Customers who bought this product also bought ... what we already know from B2C shops will also find its way into B2B commerce. But how can this be transferred to wholesale?

A concrete example: Product recommendations can also be displayed at account level in the online shops of wholesalers or manufacturers. And that really makes sense, because such a purchasing process often involves around 100 employees, but each of them occupies a different position for which completely different products are relevant. This data-based personalization at the account level is a major lever for operational success in B2B e-commerce.
With the Spryker Commerce OS, familiar B2C-like shop navigations can be integrated that facilitate the purchasing process and individually display customer-specific prices and product restrictions.
Trend 3: The Fax is Dying, Alexa and Co. are Coming
An important trend is the shift from analogue to digital ordering channels. In short: the fax is being replaced by other touchpoints, i.e. alternative contact channels. What does this mean for you and your business?

Customer touchpoints must be better linked within a company. In the past, the customer journey in B2B was extremely analog: Many digital touchpoints were added, even without displays. Prominent examples are Dash Buttons, Amazon Alexa or other IoT applications.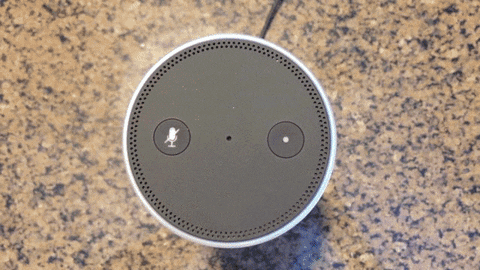 The term for these new devices is "headless". The use of a classic front-end with a web shop as a basis is no longer a prerequisite for the purchase. The touchpoints can be connected directly to the back-end.
The condition for this type of flexible e-commerce is a separation between the front-end (such as the customer's web shop or an Amazon Alexa device) and the back-end (the system that runs the shop and connects other systems). The goal is to give wholesalers and manufacturers more freedom to customize their online presence and optimize the customer experience of their users.
A clear separation of front-end and back-end makes the Spryker Commerce OS very fast and flexible. With Spryker's innovative and versatile solutions, you can connect to any type of frontend device, such as native apps, IoT, bots or voice-controlled devices.
Would you like to get a deeper insight into the transformation of digital B2B commerce?
In our latest B2B White Paper, you'll find expert insights, best practices and detailed forecasts on the future of digital B2B businesses.
There is no way around connecting with the new digital world and moving away from the old analogue one. Spryker will be happy to help you. Contact us today!