How does the MVP work?
As extensive as necessary, as simple as possible
Lean Startup, Trial-and-Error, MVP ... anyone who is in the digital business knows the wealth of catchwords that insiders particularly like to use when it comes to implementing an agile project. Unfortunately, not everyone knows how to use these approaches effectively.
Less is More!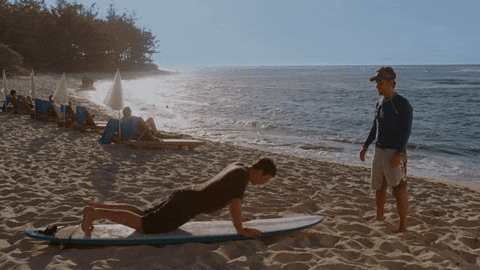 The "Minimum Viable Product" is the preliminary, mostly digital, functional version of a product, such as online shops, content portals, marketplaces or mobile apps. With the MVP, user feedback can be collected at a very early stage and demand and usability tested.
There are two contrary objectives for an MVP:
On the one hand, the product should be as simple as possible so that it can be developed quickly.

On the other hand, in the first step it must be developed enough to be usable by the customers - only then it generates added value for the future product.
MVP or not MVP - that shouldn't be the question anymore
The transformation pressure is high. Digital projects are often refined down to the smallest level and requirements are defined down to the last detail before market entry takes place.

The intention: Everything should be perfect at go-live.

Attention: The majority of projects that are approached this way fail or are never finished.

The larger the company, the greater the danger of losing time in too many coordination and adjustments to the strategy. Many work steps and coordination processes make a quick market entry impossible. There is also a high risk that the lack of customer demand or changed desires of the target group will not be recognized until the product is already on the market. In a time in which technologies and customer touchpoints are changing rapidly, in which there is a high level of digital competitive pressure and customer expectations are becoming ever more complex, the probability of not getting a positive ROI (return on investment) increases with increasing project length.


Why is the MVP process still feared?
The MVP process can become a real challenge because many leaders and project managers find it less intuitive. This is especially given in highly regulated industries, where teams are used to invest a lot of time and care in implementing project ideas. Here, the MVP process can become a real issue because it is based on a number of basic principles, some of which are radical, which are designed to ensure the rapid implementation of ideas.
Progress

instead of

perfection

Test phase

instead of

long development and planning phase

Benefits

instead of

complex properties

Agility

instead of

waterfall method

Think of the

next step

instead of the

last step

Success is measured

not only in terms of sales

, but also in

terms of cost savings

.
Information about user behaviour through

early data evaluations

instead of

subjective expectations

from the project manager
Must-have oder nice-to-have?
This is the key question you have to ask yourself about features, functions or similar attributes of your project.

You can imagine the MVP process as a cycle: Develop, test, learn, optimize.
This approach increases the chance that the product will move in the right direction - if the test phases indicate that this is not the case, there is still a chance to correct the price. The big advantage:

It reduces both cost and risk.

This prevents the market and above all customer needs from being lost sight of during the process. What is considered a standard or an innovation today can be completely outdated and unusable again in two years.

"The market is getting more and more competitive, the number of market participants is increasing, the margins are falling and the degree of digitalization of processes and products is steadily increasing. We have to adapt quickly and flexibly to changing conditions and try out new things. This is why technology ownership is hugely important for us to be able to survive and grow in a very dynamic environment." - Thorsten Heckrath-Rose, CEO ROSE Bikes
More info about the ROSE Bike Case
The MVP makes it possible
You want to increase your market share, launch new digital products or services, switch from a legacy system or guarantee constant innovation? The MVP ensures that you can set up additional country shops, open up new touchpoints such as mobile, marketplace, POS or voice or expand individual functions within a very short time. A best practice case in point is Hilti. The B2B retailer in the field of construction development, building maintenance and mining used the MVP approach to launch new shops in various countries within a few days.
With a customizable and extensive feature set, Spryker gives you the ability to quickly go-live or customize the product at high speed to meet changing needs. Touchpoints and feature sets can be reduced or extended at any time. This enables maximum usability, scalability and flexibility.
---

Do you want to know more about the MVP approach?
Download our MVP Guide and get a clear and compact insight into the most important points of the MVP approach. Learn how to implement your projects faster and more cost-effectively and how to avoid common mistakes in focus and process implementation.
Overview of the MVP process

Recommendations for process optimization

MVP process based on a practical case